Andy Giannakakis
Gethsemane
September 17-November 5, 2022
Park View/ Paul Soto, Los Angeles
Park View/ Paul Soto is pleased to announce Gethsemane, a solo show of paintings by Andy Giannakakis. The show is his second with the gallery.
Variously described as puritanical, meditative, and coy, Giannakakis's paintings move between genre, temporality, aesthetic, and reference with ease, and demonstrate a chameleon-like ability to change form throughout the day. His process is one of infinite adjustments. Continual tuning and detuning and a discipline of contemplative chance furnish endless variations he forges into a harmonious whole. The result is uniquely his own, yet rooted in deep and revered painting tradition. The paintings in this show are one half of a larger group. The rest will be exhibited in his solo show Forced Hand, opening September 9th at Tif Sigfrids in New York City.
Andy Giannakakis (b. 1988, Valdosta, Georgia) holds a BFA from the University of Georgia and an MFA from the Rhode Island School of Design. Recent exhibitions of his paintings include shows at La Maison
de Rendez-Vous in Brussels, Belgium; Los Angeles Mission College; and Atlanta Contemporary, GA. He lives and works between Athens, Georgia, and Los Angeles, California.
Andy Giannakakis_Preview_10-04-2022_ParkViewPaulSoto_Press.pdf
6.97 MB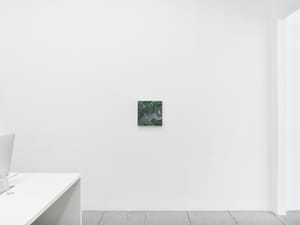 Courtesy of Park View / Paul Soto, Los Angeles
Photo Credit: Marten Elder