IGA Weekly Newsletter
29/03/2022 –17/01/2023 (London time)
#Research
A newsletter highlighting artists handpicked by galleries from the alliance's global membership.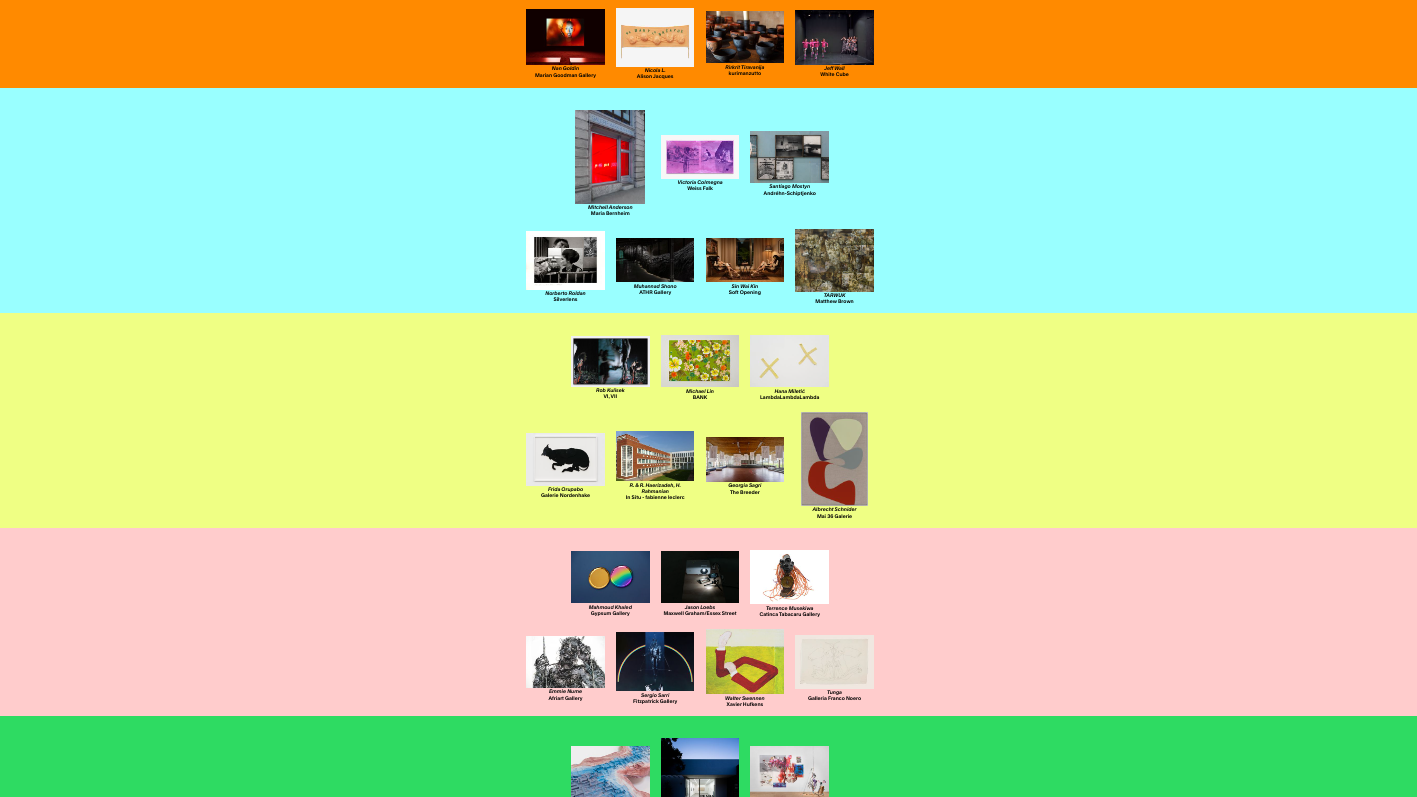 IGA Weekly was conceived to give practical shape to the belief that the place to discover new art is through the idiosyncratic programming of the world's best galleries, based on true commitment, personal vision, and deep inquiry.
The newsletter was coordinated by Teodora di Robilant and managed by Ordet, who created a randomised schedule. Each member appeared in the newsletter at least once.
To view an archive of the member's weekly presentations click here